January 9, 2022 – Baptism of Our Lord

First Sunday after Epiphany
You can follow the order of the service here.
Feel free to also check out the following:
---
Gathering and Announcements
Thanksgiving for Baptism
P: Blessed be the holy Trinity, one God, the fountain of living water, the rock who gave us birth, our light and our salvation.
C: Joined to Christ in the waters of baptism, we are clothed with God's mercy and forgiveness. We give thanks for the gift of baptism.
P: We give you thanks, O God, for in the beginning your Spirit moved over the waters and by your Word you created the world, calling forth life in which you took delight.
C: Through the waters of the flood you delivered Noah and his family. Through the sea you led your people Israel from slavery into freedom. At the river your Son was baptized by John and anointed with the Holy Spirit. By water and your Word you claim us as daughters and sons, making us heirs of your promise and servants of all.
P: We praise you for the gift of water that sustains life, and above all we praise you for the gift of new life in Jesus Christ. Shower us with your Spirit, and renew our lives with your forgiveness, grace, and love.
C: To you be given honor and praise through Jesus Christ our Lord in the unity of the Holy Spirit, now and forever. Amen.
As a reminder of the gift of baptism, the assembly will be sprinkled with water.
Entrance Hymn
1O Morning Star, how fair and bright!
You shine with God's own truth and light,
aglow with grace and mercy!
Of Jacob's race, King David's son,
our Lord and Savior, you have won
our hearts to serve you only!
Lowly, holy! Great and glorious,
all victorious, rich in blessing!
Rule and might o'er all possessing!
2Come, precious diamond, light divine,
and deep within our hearts now shine;
there light a flame undying!
In your one body let us be
as living branches of a tree,
your life our lives supplying.
Now through daily earth's deep sadness
may perplex us and distress us,
yet with heav'nly joy you bless us.
Greeting
P: The boundless grace of our Lord Jesus Christ, the wisdom of God, and the light of the Holy Spirit be with you all.
C: And also with you.
Prayer of the Day
P: Almighty God, you anointed Jesus at his baptism with the Holy Spirit and revealed him as your beloved Son. Keep all who are born of water and the Spirit faithful in your service, that we may rejoice to be called children of God, through Jesus Christ, our Savior and Lord, who lives and reigns with you and the Holy Spirit, one God, now and forever.
C: Amen.
A Reading from St. Peter's First Epistle
1 Peter 2:4–10
4Come to him, a living stone, though rejected by mortals yet chosen and precious in God's sight, and 5like living stones, let yourselves be built into a spiritual house, to be a holy priesthood, to offer spiritual sacrifices acceptable to God through Jesus Christ. 6For it stands in scripture:
See, I am laying in Zion a stone,
a cornerstone chosen and precious;
and whoever believes in him will not be put to shame.
7To you then who believe, he is precious; but for those who do not believe,
The stone that the builders rejected
has become the very head of the corner,
8and
A stone that makes them stumble,
and a rock that makes them fall.
They stumble because they disobey the word, as they were destined to do.
9But you are a chosen race, a royal priesthood, a holy nation, God's own people, in order that you may proclaim the mighty acts of him who called you out of darkness into his marvelous light.
10Once you were not a people,
but now you are God's people;
once you had not received mercy,
but now you have received mercy.
A Reading from the Gospel of St. Luke
Luke 3:15–17, 21—22
P: The holy gospel according to St. Luke, the 3rd chapter.
C: Glory to you, O Lord.
15As the people were filled with expectation, and all were questioning in their hearts concerning John, whether he might be the Messiah, 16John answered all of them by saying, I baptize you with water; but one who is more powerful than I is coming; I am not worthy to untie the thong of his sandals. He will baptize you with the Holy Spirit and fire. 17His winnowing fork is in his hand, to clear his threshing floor and to gather the wheat into his granary; but the chaff he will burn with unquenchable fire.
21Now when all the people were baptized, and when Jesus also had been baptized and was praying, the heaven was opened, 22and the Holy Spirit descended upon him in bodily form like a dove. And a voice came from heaven, You are my Son, the Beloved; with you I am well pleased.
P: The Gospel of the Lord.
C: Praise to you, O Christ.
Sermon: The Voice of Hope
Music for Meditation
Apostles' Creed
I believe in God, the Father almighty,
creator of heaven and earth.
I believe in Jesus Christ, God's only Son, our Lord,
who was conceived by the Holy Spirit,
born of the virgin Mary,
suffered under Pontius Pilate,
was crucified, died, and was buried;
he descended to the dead.
On the third day he rose again;
he ascended into heaven,
he is seated at the right hand of the Father,
and he will come to judge the living and the dead.
I believe in the Holy Spirit,
the holy catholic church,
the communion of saints,
the forgiveness of sins,
the resurrection of the body,
and the life everlasting. Amen.
Prayers of Intercession
Lord's Prayer
Our Father, who art in heaven,
hallowed be thy name,
thy kingdom come,
thy will be done,
on earth as it is in heaven.
Give us this day our daily bread;
and forgive us our trespasses,
as we forgive those
who trespass against us;
and lead us not into temptation,
but deliver us from evil.
For thine is the kingdom,
and the power, and the glory,
forever and ever. Amen.
Blessing
P: The God of glory dwell in you richly, name you beloved, and shine brightly on your path; and the blessing of almighty God, the Father, the Son, and the Holy Spirit, be upon you and remain with you always.
C: Amen.
Dismissal
P: Go in peace. Christ is your light.
C: Thanks be to God.
Sending Hymn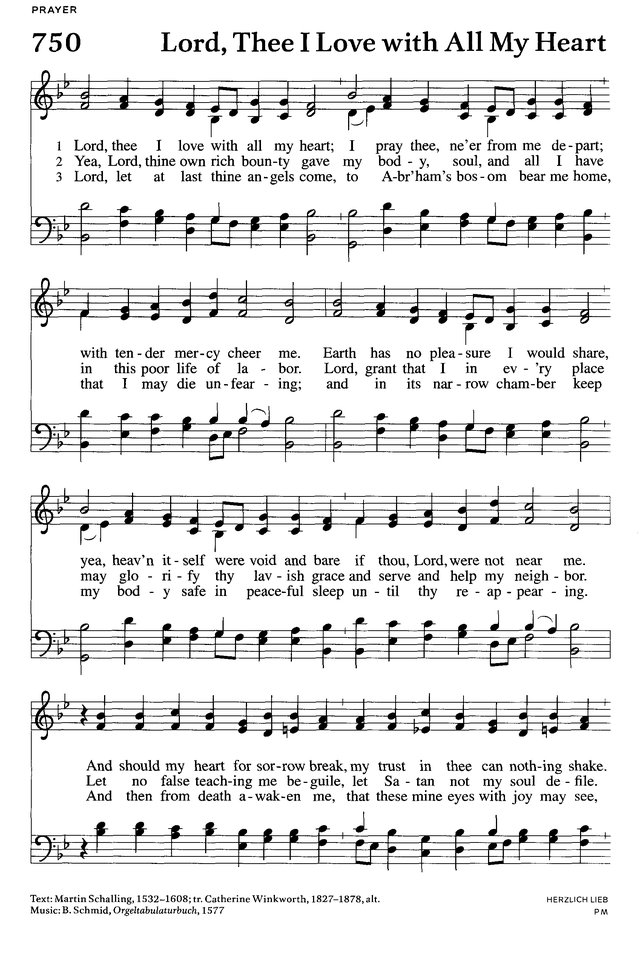 1Jesus, Savior, pilot me
over life's tempestuous sea;
unknown waves before me roll,
hiding rock and treach'rous shoal;
chart and compass come from thee.
Jesus, Savior, pilot me.
2As a mother stills her child,
thou canst hush the ocean wild;
boist'rous waves obey thy will
When thou say'st to them: "Be still."
Wondrous sov'reign of the sea,
Jesus, Savior, pilot me.
---
Weekly Announcements
We remember in our prayers
Sick & Injured:

Ken Harness
Rosalynn Schaeffer, aunt of Wilma Miller

The following medical professionals in our congregation:

Delaney Crutcher
Adam Houghton
Kelly Johnson
Sally Jo Martin
Jolene Patton
Becky Schoon
Pam Schwartzkopf
Jason Stotts
Jenna Sutton

Carle BroMenn Quality Management, Care Management, and Social Work Department
U.S. military known to us
Our sister congregation, First Evangelical Lutheran Church in Beardstown, Illinois
Altar Flowers Dedication
The flowers on the altar are given by Wilma Miller in memory of her uncle Robert Henson and by Narlyn & Marilyn Nelson.
Annual Meeting
Mark your calendars. The Annual Congregational Meeting will be held Thursday, January 27 at 7:00 p.m. Details to follow.
Celebration of Our Pastor
It is with the deepest gratitude that we would like to thank Pastor Henricks for his commitment to God and the congregation of Our Saviour Lutheran Church. His humble and faithful service has been such a blessing to all, and we want to celebrate him as he continues on the next part of his faith journey in retirement. Please join us as you are able for a celebration after service January 23.
Devotional Materials
There are many devotional materials on the blue bookshelf in the narthex. They are free for the taking. As you browse through them, take any that appeal to you for yourself or for sharing with someone else. If you have devotional materials that you would like to share, feel free to add them to the collection.
Altar Flowers Sign-Up
The Flower Chart is located on the bulletin board in the fellowship hall. Cost is $25 a vase. New charts for the first 9 months of 2022 have been added. This is your chance to grab a special date for your special someone or special occasion.