January 30, 2022 – Fourth Sunday after Epiphany
You can follow the order of the service here.
Feel free to also check out the following:
---
Gathering and Announcements
Council Installation
Confession & Forgiveness
P: Blessed be the holy Trinity, one God, who creates us, redeems us, and calls us by name.
C: Amen.
P: Let us confess our sin in the presence of God and of one another.
Silence is kept for reflection.
P: Most merciful God,
C: we confess that we have sinned against you and your beloved children. We have turned our faces away from your glory when it did not appear as we expected. We have rejected your word when it made us confront ourselves. We have failed to show hospitality to those you called us to welcome. Accept our repentance for the things we have done and the things we have left undone. For the sake of Jesus Christ, have mercy on us. Forgive us and lead us, that we may bathe in the glory of your Son born among us, and reflect your love for all creation. Amen.
Entrance Hymn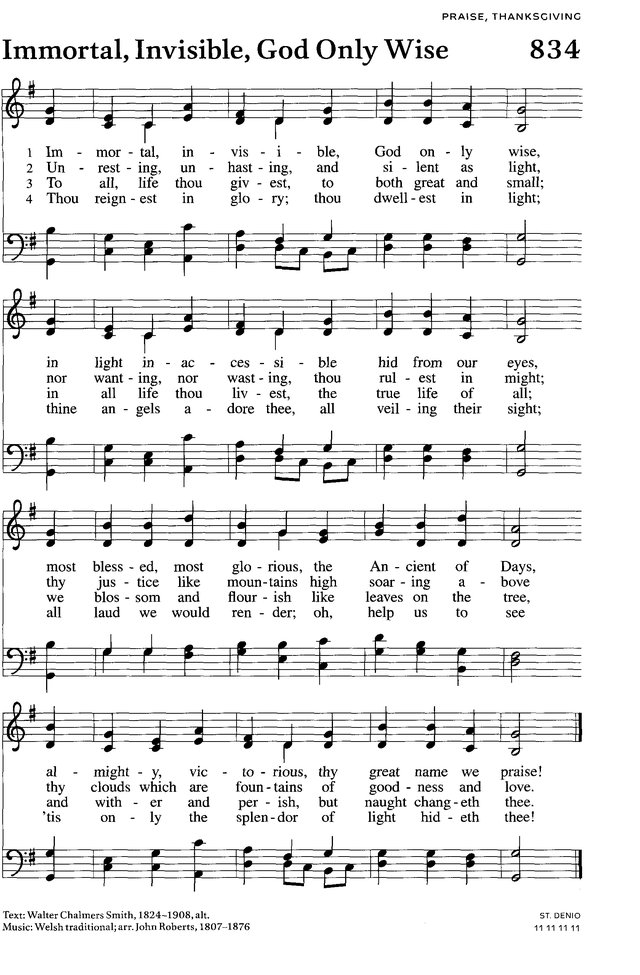 1Beautiful Savior, King of creation,
Son of God and Son of Man!
Truly I'd love thee, truly I'd serve thee,
light of my soul, my joy, my crown.
2Fair are the meadows, fair are the woodlands,
robed in flow'rs of blooming spring;
Jesus is fairer, Jesus is purer,
he makes our sorrowing spirit sing.
3Fair is the sunshine, fair is the moonlight,
bright the sparkling stars on high;
Jesus shines brighter, Jesus shines purer
than all the angels in the sky.
Greeting
P: The boundless grace of our Lord Jesus Christ, the wisdom of God, and the light of the Holy Spirit be with you all.
C: And also with you.
Prayer of the Day
P: Almighty and ever-living God, increase in us the gifts of faith, hope, and love; and that we may obtain what you promise, make us love what you command, through your Son, Jesus Christ, our Savior and Lord.
C: Amen.
A Reading from the Gospel of St. Luke
Luke 4:14–30
P: The holy gospel according to St. Luke, the 4th chapter.
C: Glory to you, O Lord.
14Then Jesus, filled with the power of the Spirit, returned to Galilee, and a report about him spread through all the surrounding country. 15He began to teach in their synagogues and was praised by everyone.
16When he came to Nazareth, where he had been brought up, he went to the synagogue on the sabbath day, as was his custom. He stood up to read, 17and the scroll of the prophet Isaiah was given to him. He unrolled the scroll and found the place where it was written:
18The Spirit of the Lord is upon me,
because he has anointed me
to bring good news to the poor.
He has sent me to proclaim release to the captives
and recovery of sight to the blind,
to let the oppressed go free,
19to proclaim the year of the Lord's favor.
20And he rolled up the scroll, gave it back to the attendant, and sat down. The eyes of all in the synagogue were fixed on him. 21Then he began to say to them, Today this scripture has been fulfilled in your hearing. 22All spoke well of him and were amazed at the gracious words that came from his mouth. They said, Is not this Joseph's son? 23He said to them, Doubtless you will quote to me this proverb, Doctor, cure yourself! And you will say, Do here also in your hometown the things that we have heard you did at Capernaum.  24And he said, Truly I tell you, no prophet is accepted in the prophet's hometown. 25But the truth is, there were many widows in Israel in the time of Elijah, when the heaven was shut up three years and six months, and there was a severe famine over all the land; 26yet Elijah was sent to none of them except to a widow at Zarephath in Sidon. 27There were also many lepers in Israel in the time of the prophet Elisha, and none of them was cleansed except Naaman the Syrian. 28When they heard this, all in the synagogue were filled with rage. 29They got up, drove him out of the town, and led him to the brow of the hill on which their town was built, so that they might hurl him off the cliff. 30But he passed through the midst of them and went on his way.
P: The Gospel of the Lord.
C: Praise to you, O Christ.
Sermon: The Call Committee in Nazareth
Music for Meditation
Apostles' Creed
I believe in God, the Father almighty,
creator of heaven and earth.
I believe in Jesus Christ, God's only Son, our Lord,
who was conceived by the Holy Spirit,
born of the virgin Mary,
suffered under Pontius Pilate,
was crucified, died, and was buried;
he descended to the dead.
On the third day he rose again;
he ascended into heaven,
he is seated at the right hand of the Father,
and he will come to judge the living and the dead.
I believe in the Holy Spirit,
the holy catholic church,
the communion of saints,
the forgiveness of sins,
the resurrection of the body,
and the life everlasting. Amen.
Prayers of Intercession
Lord's Prayer
Our Father, who art in heaven,
hallowed be thy name,
thy kingdom come,
thy will be done,
on earth as it is in heaven.
Give us this day our daily bread;
and forgive us our trespasses,
as we forgive those
who trespass against us;
and lead us not into temptation,
but deliver us from evil.
For thine is the kingdom,
and the power, and the glory,
forever and ever. Amen.
Blessing
P: The God of glory dwell in you richly, name you beloved, and shine brightly on your path; and the blessing of almighty God, the Father, the Son, and the Holy Spirit, be upon you and remain with you always.
C: Amen.
Farewell and Godspeed to Joan Everson
Farewell Blessing Between Pastor and the Congregation
The following words will be read by Council President Rob Mahnke (A), Pastor Henricks (P), and the congregation (C).
A: Pastor Henricks, on August 22, 1990, we called you to be our pastor; to proclaim God's Word, to baptize new members into the Church of Christ, to announce God's forgiveness to us and to preside at our celebration of the Lord's Supper. With the Gospel you have comforted us in times of sickness and trouble, and at the death of our loved ones. Sharing our joys and sorrows, you and your family have been important to our life together in the Church of Jesus Christ and in your service to this community. You have served our congregation faithfully for 31 years. You are now leaving our congregation to retire.
P: I thank you, the members of Our Saviour Lutheran Church, for the love, the kindness and support shown to me and to my family during active ministry among you. I ask forgiveness for the times I have not served well. I am grateful for the ways my ministry has been accepted. As I leave, I carry with me all that I have learned here.
C: We receive your thankfulness. We offer you our forgiveness and accept that you now leave for retirement. We express our gratitude for your time among us. We ask forgiveness for the times we have not served well with you. Your influence on our faith and faithfulness will not leave us at your departure.
P: I forgive you and accept your gratitude, trusting that our time together and or parting are pleasing to God.
A: Do you, Pastor Henricks, commend the congregation into the care of another pastor?
P: I do, with God's help.
A: Do you offer your encouragement for the continued ministry here?
P: I do, with God's help.
P: Let us pray.
God whose everlasting love for all is trustworthy, help each of us to trust the future that rests in your care. The time we were together in your name saw our laughter and tears, our hopes and disappointments. We give you thanks for the countless ways our lives have been woven together in the tapestry of your church. Guide us as we hold these cherished memories, but move us in new directions, until that time to come when we are completely one with you and with each other, through Jesus Christ our Lord.
P: Let us bless the Lord.
C: Thanks be to God!
P: The Lord bless us, defend us from evil, and bring us to everlasting life.
C: Amen.
Dismissal
P: Go in peace. Christ is your light.
C: Thanks be to God.
Sending Hymn
1God, whose almighty word
chaos and darkness heard
and took their flight;
hear us, we humbly pray,
and where the gospel day
sheds not its glorious ray,
let there be light.
1Christ, who once came to bring,
on your redeeming wing,
healing and sight;
health to the troubled mind,
sight where illusions blind;
oh, now to humankind
let there be light.
---
Weekly Announcements
We remember in our prayers
Dan & Krista Tidaback and family on the passing of his mother, Elaine Tidaback
Sick & Injured:

Sonja Goyen, mother of Ed Churchill
Ken Harness
Rosalynn Schaeffer, aunt of Wilma Miller

The following medical professionals in our congregation:

Delaney Crutcher
Adam Houghton
Kelly Johnson
Sally Jo Martin
Jolene Patton
Becky Schoon
Pam Schwartzkopf
Jason Stotts
Jenna Sutton

Joan Everson as she leaves for her new home in Wisconsin after long participation in Our Saviour Lutheran Church
2022 Council Members: Leslie Bunge, Suzanne Guttschow, Suzanne Kaehlert, Bob Krampien, Rob Mahnke, Linda Prosser, Barbara Rettich, Steve Schulke, Brian Simpsen

Leslie Bunge
Suzanne Guttschow
Suzanne Kaehlert
Bob Krampien
Rob Mahnke
Linda Prosser
Barbara Rettich
Steve Schulke
Brian Simpsen

Carle BroMenn Quality Management, Care Management, and Social Work Department
U.S. military known to us
Our sister congregation, First Evangelical Lutheran Church in Beardstown, Illinois
Altar Flowers Dedication
The flowers on the altar are given by Megan Devlin in honor of Pastor Henricks as he begins his retirement and in thanksgiving for having a great boss the last few years.
Materials in the Narthex
If you have not done so already, please pick up your Giving Envelopes for 2022 as well as your Giving Statements for 2021. Those not picked up will be mailed tomorrow, January 31.
Mission Opportunity at Safe Harbor
A group from OSLC will be cooking and serving dinner at Safe Harbor next Sunday, February 6 from 5:00 to 7:30. They will be serving meatloaf, mashed potatoes, gravy, corn, fresh fruit, milk and juice. If you are interested in signing up to donate items for the meal, there is a sign up in the narthex. Please have the donated items in the OSLC kitchen by 12:00 noon on February 6. We have also had some members express an interest in making a monetary donation instead of shopping. If you are interested in this option, you can include it in your weekly giving envelope. Please indicate the amount in the ``Other'' box and indicate it is for ``Safe Harbor Meal.'' If you have any questions, please contact Rob Mahnke.
Rachel Circle
Rachel Circle will be meeting Monday, February 7 at 7:00 p.m. by teleconference. More details wil be available in the February edition of The Way, which is set to be distributed early this coming week. Please call the church office if you do not have the teleconference access information or have not been getting The Way.
Red Cross Blood Drive
During a time when there are acute blood shortages, OSLC will be hosting an American Red Cross Blood Drive on Saturday, February 19 from 8 a.m. until 12 noon. (Note: this drive was originally scheduled for February 5 but was rescheduled.) The blood drive will be located in the fellowship hall. More information can be found on the church website.
Altar Flowers Sign-Up
The Flower Chart is located on the bulletin board in the fellowship hall. Cost is $25 a vase.