March 6, 2022 – First Sunday in Lent
You can follow the order of the service here.
Feel free to also check out the following:
---
Gathering and Announcements
Confession & Forgiveness
P: In the name of God, who makes a way in the wilderness, walks with us, and guides us in our pilgrimage.
C: Amen.
Silence is kept for reflection.
P: Holy One,
C: we confess that we have wandered far from you: we have not trusted your promises, we have ignored your prophets in our own day, we have squandered our inheritance of grace, we have failed to recognize you in our midst. Have mercy on us! Forgive us and turn us again to you. Teach us to follow in your ways, assure us again of your love, and help us to love our neighbor. Amen.
P: Beloved in Christ, the Word draws near to you, and all who call out to God shall be saved. In Jesus, God comes to you again and again and gathers you under wings of love. In Jesus' name, your sins are forgiven. God journeys with you and teaches you how to live in love.
C: Amen.
Entrance Hymn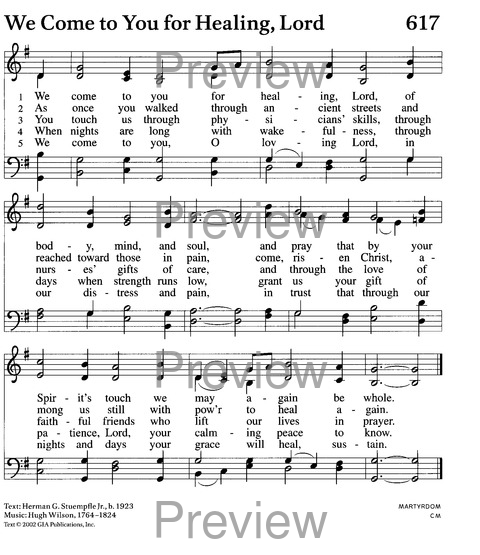 1Guide me ever, great Redeemer,
pilgrim through this barren land.
I am weak, but you are mighty;
hold me with your pow'rful hand.
Bread of heaven, bread of heaven,
feed me now and evermore,
feed me now and evermore.
2Open now the crystal fountain
where the healing waters flow;
let the fire and cloudy pillar
lead me all my journey through.
Strong deliv'rer, strong deliv'rer,
shield me with your mighty arm,
shield me with your mighty arm.
3When I tread the verge of Jordan,
bid my anxious fears subside;
death of death and hell's destruction,
land me safe on Canaan's side.
Songs and praises, songs and praises
I will raise forevermore,
I will raise forevermore.
Greeting
P: The grace of our Lord Jesus Christ, the love of God, and the communion of the Holy Spirit be with you all.
C: And also with you.
Prayer of the Day
P: O Lord God, you led your people through the wilderness and brought them to the promised land. Guide us now, so that, following your Son, we may walk safely through the wilderness of this world toward the life you alone can give, through Jesus Christ, our Savior and Lord, who lives and reigns with you and the Holy Spirit, one God, now and forever.
C: Amen.
A Reading from the Book of Deuteronomy
Deuteronomy 26:1–11
1When you have come into the land that the Lord your God is giving you as an inheritance to possess, and you possess it, and settle in it, 2you shall take some of the first of all the fruit of the ground, which you harvest from the land that the Lord your God is giving you, and you shall put it in a basket and go to the place that the Lord your God will choose as a dwelling for his name. 3You shall go to the priest who is in office at that time, and say to him, Today I declare to the Lord your God that I have come into the land that the Lord swore to our ancestors to give us. 4When the priest takes the basket from your hand and sets it down before the altar of the Lord your God, 5you shall make this response before the Lord your God: A wandering Aramean was my ancestor; he went down into Egypt and lived there as an alien, few in number, and there he became a great nation, mighty and populous. 6When the Egyptians treated us harshly and afflicted us, by imposing hard labor on us, 7we cried to the Lord, the God of our ancestors; the Lord heard our voice and saw our affliction, our toil, and our oppression. 8The Lord brought us out of Egypt with a mighty hand and an outstretched arm, with a terrifying display of power, and with signs and wonders; 9and he brought us into this place and gave us this land, a land flowing with milk and honey. 10So now I bring the first of the fruit of the ground that you, O Lord, have given me. You shall set it down before the Lord your God and bow down before the Lord your God. 11Then you, together with the Levites and the aliens who reside among you, shall celebrate with all the bounty that the Lord your God has given to you and to your house.
A Reading from the Psalms
Psalm 91:1–2, 9–16
1You who dwell in the shelter of the Most High,
who abide in the shadow of the Almighty—
2
you will say to the
Lord,
My refuge and my stronghold,
my God in whom I put my trust.
9
Because you have made the
Lord
your refuge,
and the Most High your habitation,
10no evil will befall you,
nor shall affliction come near your dwelling.
11For God will give the angels charge over you,
to guard you in all your ways.
12Upon their hands they will bear you up,
lest you strike your foot against a stone.
13You will tread upon the lion cub and viper;
you will trample down the lion and the serpent.
14I will deliver those who cling to me;
I will uphold them, because they know my name.
15They will call me, and I will answer them;
I will be with them in trouble; I will rescue and honor them.
16With long life will I satisfy them,
and show them my salvation.
A Reading from St. Paul's Epistle to the Romans
Romans 10:8b–13
8bThe word is near you,
on your lips and in your heart
(that is, the word of faith that we proclaim); 9because if you confess with your lips that Jesus is Lord and believe in your heart that God raised him from the dead, you will be saved. 10For one believes with the heart and so is justified, and one confesses with the mouth and so is saved. 11The scripture says, No one who believes in him will be put to shame. 12For there is no distinction between Jew and Greek; the same Lord is Lord of all and is generous to all who call on him. 13For, Everyone who calls on the name of the Lord shall be saved.
A Reading from the Gospel of St. Luke
Luke 4:1–13
P: The holy gospel according to St. Luke, the 4th chapter.
C: Glory to you, O Lord.
1Jesus, full of the Holy Spirit, returned from the Jordan and was led by the Spirit in the wilderness, 2where for forty days he was tempted by the devil. He ate nothing at all during those days, and when they were over, he was famished. 3The devil said to him, If you are the Son of God, command this stone to become a loaf of bread. 4Jesus answered him, It is written, One does not live by bread alone. 
5Then the devil led him up and showed him in an instant all the kingdoms of the world. 6And the devil said to him, To you I will give their glory and all this authority; for it has been given over to me, and I give it to anyone I please. 7If you, then, will worship me, it will all be yours. 8Jesus answered him, It is written,
Worship the Lord your God,
and serve only him. 
9Then the devil took him to Jerusalem, and placed him on the pinnacle of the temple, saying to him, If you are the Son of God, throw yourself down from here, 10for it is written,
He will command his angels concerning you,
to protect you,
11and
On their hands they will bear you up,
so that you will not dash your foot against a stone. 
12Jesus answered him, It is said, Do not put the Lord your God to the test.  13When the devil had finished every test, he departed from him until an opportune time.
P: The Gospel of the Lord.
C: Praise to you, O Christ.
Sermon
Apostles' Creed
I believe in God, the Father almighty,
creator of heaven and earth.
I believe in Jesus Christ, God's only Son, our Lord,
who was conceived by the Holy Spirit,
born of the virgin Mary,
suffered under Pontius Pilate,
was crucified, died, and was buried;
he descended to the dead.
On the third day he rose again;
he ascended into heaven,
he is seated at the right hand of the Father,
and he will come to judge the living and the dead.
I believe in the Holy Spirit,
the holy catholic church,
the communion of saints,
the forgiveness of sins,
the resurrection of the body,
and the life everlasting. Amen.
Prayers of Intercession
P: Merciful God,
C: receive our prayer.
Words of Institution
P: In the night in which he was betrayed, our Lord Jesus took bread, and gave thanks; broke it, and gave it to his disciples, saying: Take and eat; this is my body, given for you. Do this for the remembrance of me.
Again, after supper, he took the cup, gave thanks, and gave it for all to drink, saying: This cup is the new covenant in my blood, shed for you and for all people for the forgiveness of sin. Do this for the remembrance of me.
Lord's Prayer
Our Father, who art in heaven,
hallowed be thy name,
thy kingdom come,
thy will be done,
on earth as it is in heaven.
Give us this day our daily bread;
and forgive us our trespasses,
as we forgive those
who trespass against us;
and lead us not into temptation,
but deliver us from evil.
For thine is the kingdom,
and the power, and the glory,
forever and ever. Amen.
Communion
P: The body and blood of our Lord Jesus Christ strengthen you and keep you in his grace.
C: Amen.
Prayer After Communion
P: Jesus, Bread of life, we have received from your table more than we could ever ask. As you have nourished us in this meal, now strengthen us to love the world with your own life. In your name we pray.
C: Amen.
Blessing
P: You are children of God, anointed with the oil of gladness and strengthened for the journey.
Almighty God, motherly, majestic, and mighty, bless you this day and always.
C: Amen.
Dismissal
P: Go in peace. Jesus meets you on the way.
C: Thanks be to God.
Sending Hymn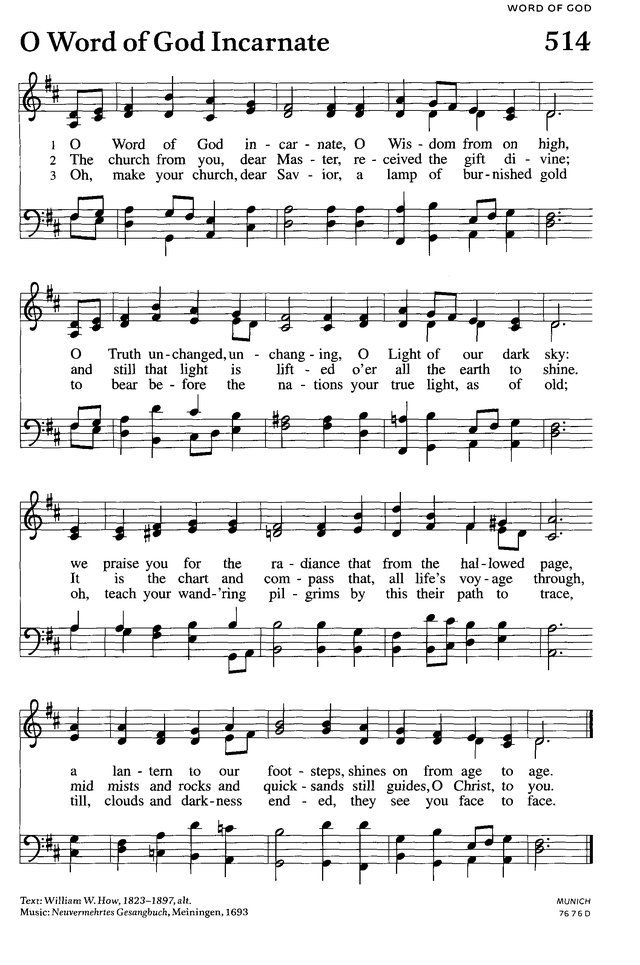 1Lord, keep us steadfast in your word;
curb those who by deceit or sword
would wrest the kingdom from your Son
and bring to naught all he has done.
2Lord Jesus Christ, your pow'r make known,
for you are Lord of lords alone;
defend your holy church, that we
may sing your praise eternally.
3O Comforter of priceless worth,
send peace and unity on earth;
support us in our final strife
and lead us out of death to life.
---
Weekly Announcements
We remember in our prayers
Sick & Injured:

Gennie Everson, mother of Joan Everson
Sonja Goyen, mother of Ed Churchill
Ken Harness
Suzanne Kaehlert
Rosalynn Schaeffer, aunt of Wilma Miller

The following medical professionals in our congregation:

Delaney Crutcher
Adam Houghton
Kelly Johnson
Sally Jo Martin
Jolene Patton
Becky Schoon
Pam Schwartzkopf
Jenna Sutton

Carle BroMenn Outpatient Invasive Cardiology and Cardiac Catheterization Lab
U.S. military known to us
Our sister congregation, First Evangelical Lutheran Church in Beardstown, Illinois
Altar Flowers Dedication
The flowers on the altar are given by Dennis & Jackie Strong in memory of Dennis' sister, Carol Ann Graham, and also in memory of Susan Strong, the wife of Dennis' brother, Jerry.
Lenten Wednesdays
Wednesday Evening Lenten Services will be at 7:00 p.m. starting this Wednesday, March 9. (Please note corrected time; the time was wrong in the letter sent at the end February). These services will be led Pastor Christine McNeal and will look at how God is with us in times of change. This week's topic is Change of Season; Christ did not come to earth to maintain the status quo, but rather to usher in a change of season.
Daylight Saving Time
(More change!) Remember to turn your clocks forward an hour next Saturday night, March 12, or you will be late to church on the 13th.
Lent Devotionals
Copies of the Lent devotionals, Grace Unbounded, are available for pick-up in the narthex. Feel free to take one per household.
Easter Flowers
Would you like to purchase flowers to help decorate the sanctuary for Easter? We hope to celebrate Easter this year with lilies and other bulb flowers. Whether it be for the remembrance of someone or just for the joy of it, please enclose a notation of Easter flowers on your giving envelope and include the extra $14.00 by March 21. You can also use one of the green flower cards in the pews. Your flower can be taken after Easter service or left either to stay in the church an extra week or designated for delivery to a shut-in.
Lutheran World Relief
OSLC will be collecting personal care kits for Lutheran World Relief once again during the Lent season this year. Personal care kits include the following:
bath towel,
bath size bars of soap,
adult size toothbrush,
sturdy comb,
metal nail clippers.
Altar Flowers Sign-Up
The Flower Chart is located on the bulletin board in the fellowship hall. Cost is $25 a vase. Keep in mind that there are two vases that can be sponsored each Sunday, and there are several Sundays few months with at least one opening.